Harry Lime
Harry Lime Black and Silver Smart Watch And Earbud Set
Heritage inspired aluminium bezel, framing a generous touch screen display offering an incredible range of our signature dials, or if you'd prefer, personalise your watch with a photo from your smartphone album. We know you want to look and feel great, so we've included a range of health benefits including heart rate monitor, step counter and multiple sports activity tracking. Call alerts, read messages, emails and receive social alerts straight to your wrist. The set also includes Black Gloss True Wireless Earbuds with Charging Case.
Features Include...:
• Message alerts
• Call alerts
• Heart rate monitor
• Step counter

• Multi sports activity tracking
• Timer

• Stop watch

• Sleep tracker

• GPS connection

• Music control

• Phone locator

• Calorie tracking

• Weather alerts

• Camera control

• Alarms

• Hydration alerts

• Includes Harry Lime app.

• IP68 Water resistance (suitable for swimming)

• Compatible with iOS & Android.

• 4 Days average use battery life.

• 2 Year Guarantee
Need a spare charger - CHARGER - TYPE A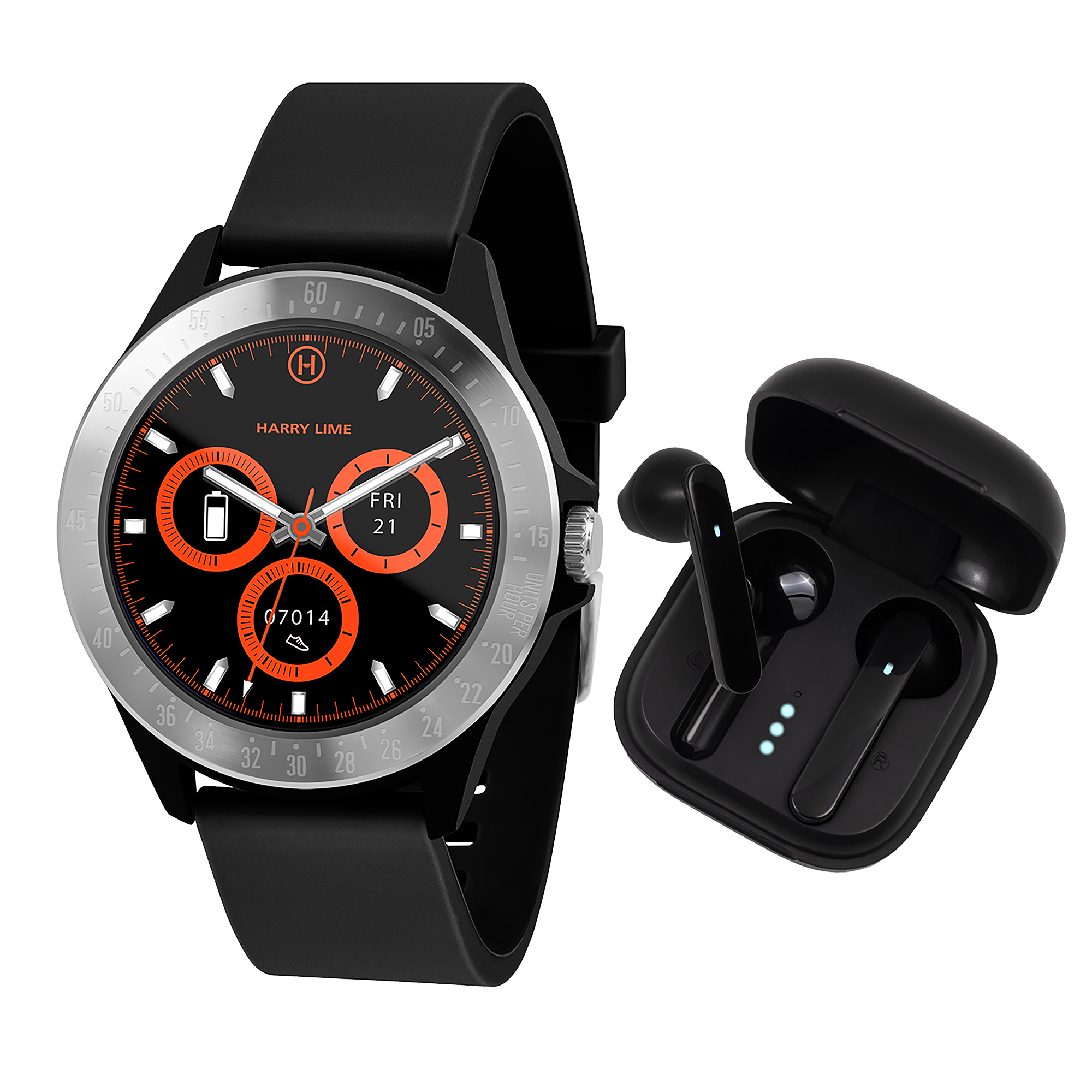 Harry Lime Black and Silver Smart Watch And Earbud Set
TECH SPECS
ADDITIONAL INFO